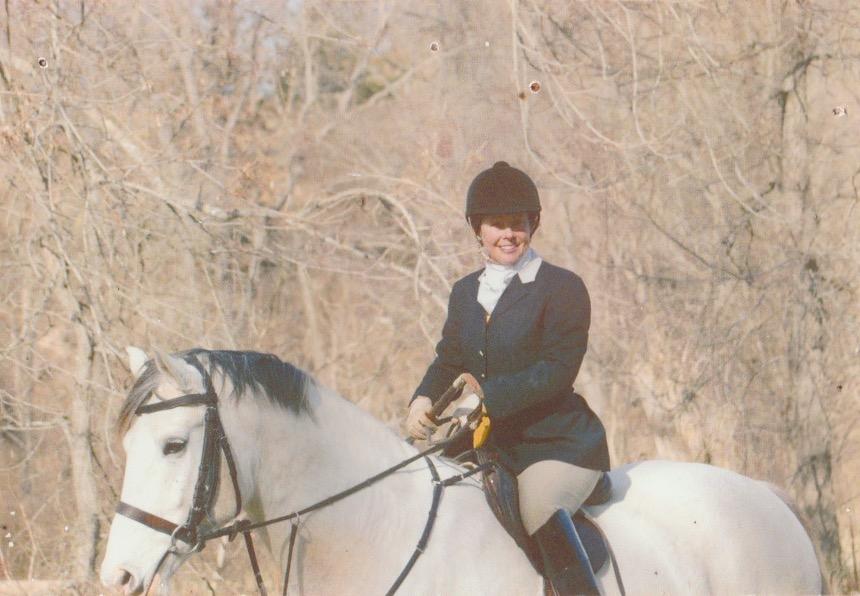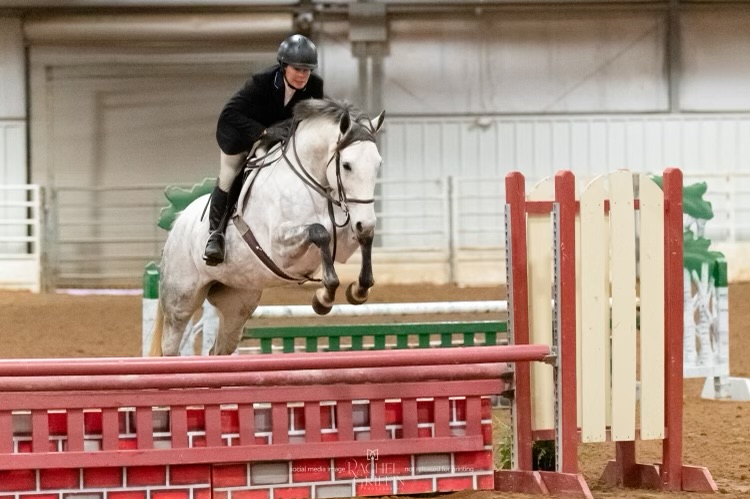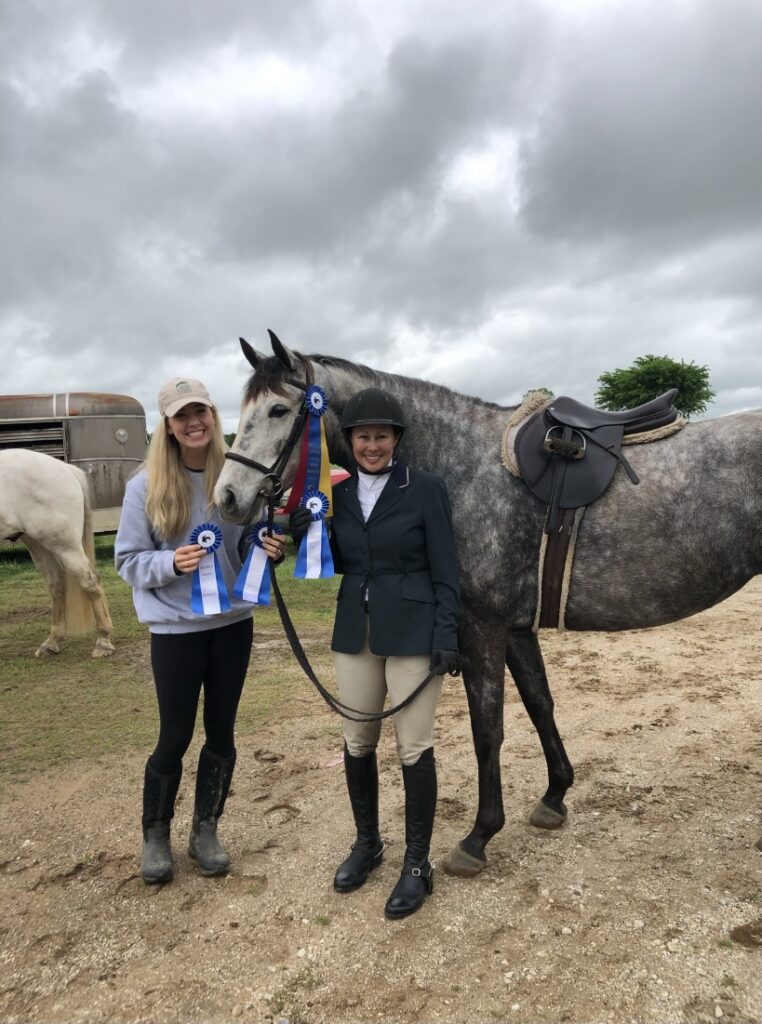 Diane Gooderl, Owner & Trainer
I loved horses from the get go.  My Grandfather was known in his remote North Dakota Territory for training horses that others could not handle.  I often say, I got my love of horses from him.  As a child, I rode my bike to the local barns, cleaned stalls and tack, said please and thank you and always had something to ride, even if  it was bareback on a half-broke pony.  After college, I began my career at Marriott's Tan-Tar-A and met my husband Steve Gooderl.  We moved to Dallas and I began taking lessons with Stacie Goodson at Las Colinas Equestrian Center.  Stacie, the owner of Bay Yard Farms, has built a very successful business with customer loyalty like no other and we continue to do business together.  Stacie found me my first horse, and I competed as an amateur and I continued my career in the business world. I also rode with Mike McCormick, who is an incredible horseman and instructor.  Deer Creek Farm is graced with several warmbloods purchased from MTM Farm and I roll up my sleeves and get in the ring with Mike and continue to hone my riding skills when opportunity arises.
Steve and I had our two boys, Jack and Robert Gooderl, who are now all grown up and I take great joy whenever we get to see them. We moved our family to Northwest Arkansas in 1999-best decision ever! While enrolled in a Bible Study Fellowship class, I learned that I should be using my gifts to bring Glory to God and began teaching riding lessons on my two personal horses. 
I met Kayvonne Primm, who became a riding mentor and friend.  Kayvonne shared with me her vast knowledge of how to teach riders to ride.  A treasured gift from the heart. I was blessed when Sally Lobb called me looking for lessons ten plus years ago.  She has now bought into the business, teaches, and the farm would not run without her.  Bless you Sally.
Deer Creek Farm has continued to grow and prosper ever since.  After 25+ years continuing my craft, I look forward to continuing the path to train exceptional equestrians and pass on my forever love of horses.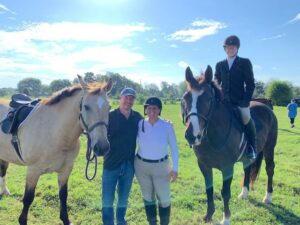 Sally Lobb, Owner/Trainer
Sally and her family moved to Fayetteville from England in 2008. She started working for Diane as an assistant trainer in 2010. She and her husband of 30 years, Phil, have two children, a son, Kieran, and a daughter, Jessica. Jessica shares her passion for horses. Sally loves foxhunting, and served as the Huntsman for Misty River Hounds from 2014 until the hunt closed in 2018. She and Jesscia are now both active members at Harvard Fox Hounds. Sally teaches lessons for children and adults. She has served on the NWAHJA board for several years, and enjoys showing locally with them, as well as travelling to rated shows.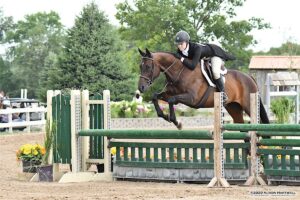 Bridgette Pardo, Assistant Trainer
Our assistant trainer, Bridgette Pardo, worked for Diane in college, and found her way back in 2017 when she bought the property next door to Deer Creek Farm with her husband, Jack. Bridgette spent her junior career on the A-Circuit, with top placings and qualifications in the 3'6" Large Junior Hunters, USEF Medal, ASPCA Maclay, and WIHS Equitation. Her lessons often focus on equitation, and she loves accompanying DCF to local and rated shows. The horse show genes continue with her daughter, Waverly, who started NWAHJA leadline at 13 months! Bridgette owns an off-the-track Thoroughbred named Cap, and has developed a love of foxhunting, thanks to the influence of her Deer Creek Farm family.